Heating oil for Cheshire and Manchester
Typically used in domestic heating systems, kerosene is considered by many to be an essential fuel. At EGS Fuels, we have been delivering heating oil to homes and businesses since 1993, and we are experts in the safe transport and stable storable of this flammable heating oil.
Our round-the-clock service allows us to deliver kerosene to customers across Manchester and Cheshire, seven days a week, no matter where you are based.  In fact, we have purpose built mini tankers that can get to the most difficult parts of the North West, so that our customers are never left out in the cold.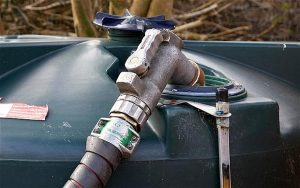 What is kerosene?
Sometimes called heating oil or paraffin wax, kerosene is used across the world to power everything from camping stoves, to jet engines. It is a clear fuel which is derived from petroleum, and it is a more stable and less flammable alternative to gasoline and other popular fuels.
In the Victorian era, before electricity was invented, paraffin wax was widely used in lamps, stoves, and heating devices; and it is still highly valued for its affordable price point, ease of access, and clean burn. In fact, kerosene is currently being used as a heating oil in more than a million UK households.
FUN FACT – In 1880, at the peak of its popularity, almost two of every five New York City fires were caused by defective kerosene lamps.  
Who needs kerosene?
Kerosene has a huge variety of uses, and therefore a hugely diverse client base. The highest quality kerosene is used as jet fuel, and bought in bulk by suppliers in the aviation industry. Lower grade kerosene is more suitable for domestic use, where it is added to you oil tank and distributed through the pipes to provide central heating.
Kerosene is usually cheaper than the next most popular alternative – gas oil – as it is a more efficient type of fuel, with a lower burning point and cleaner emissions. However, it is vital that any kerosene delivery is handled with expert precision in order to avoid any dangerous spillages which may lead to environmental damage. This is why we decided to create our own kerosene mini tankers at ESG Fuels, to ensure that our customers get the safest products, delivered responsibly and efficiently to all of our clients in the North West.
Get in touch
We sell kerosene in quantities ranging from 500 litres right through to 36,000 litres. Our purpose-built mini tankers can get to the most difficult places to keep your home or business toasty warm at all times. We can also provide you with a tank top-up service to ensure that you never run out. Our flexible payment solutions are structured to help you manage your cash-flow, for instance, by spreading the cost of your bill over the year with one of our payment plans.
If you want to learn more about our kerosene services, get in touch by phone on 01625 873163 or by email.
Contact us for emergency or regular oil deliveries
Get in touch by phone on 01625 873163 or by email. Our depot is open 6 days a week between 7am and 6:30pm Monday to Thursday, 7am to 6pm on Friday. We also open Saturdays.
What Our Clients Say
 We've been delivering to our customers in Cheshire, Manchester and the North-West reliably and regularly for over 25 years.
We have been with EGS for  over 10 years. They keep our heating tank topped up over the winter months. Never had an issue with price or delivery … everything runs like clockwork

We ran out on Christmas Eve 2015 . EGS Fuels came out wihtin 2 hours and saved our Christmas!. Been with them ever since.

We have a complicated multi-drop site. EGS Fuels keep us topped up all year round. It's a great service, price and peace of mind!

We only take small 900 litre drops, but they give us great service and good prices. Been with EGS for 10 years.

I've been using EGS for 7 years now after my previous supplier let us down. They're very reliable and easy to contact. I like that they're a family business. We see them delivering to several houses on our road.